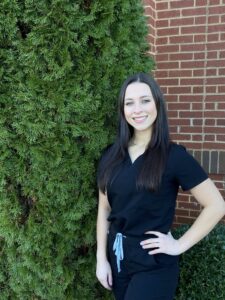 MELISSA B.
Melissa is Dr. Soung's LEAD Surgical Assistant! As Dr. Soung's XO (second-in-command), she is responsible for managing every clinical aspect of his practice that relates to direct patient care. Melissa has been assisting in Oral Surgery for 11 years and continues to strive to deliver outstanding patient care on a daily basis. Our staff and patients love and appreciate her sweet and nurturing personality, which has earned her the nickname/call sign of "Carebear". Dr. Soung feels very grateful to have Melissa as his lead because she is a great balance (of sweetness) to his spice. When she isn't at work she loves spending time with her husband and family, playing with her precious dog Poppy, exercising, eating yummy foods, and OBSESSING over Taylor Swift!
FUN FACT: Melissa absolutely LOVES Tom Cruise and thought that "Top Gun Maverick" was a true masterpiece in cinematography (Dr. Soung may or may not have completely just made up this Fun Fact because Melissa actually detests Mr. Cruise).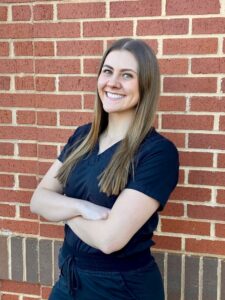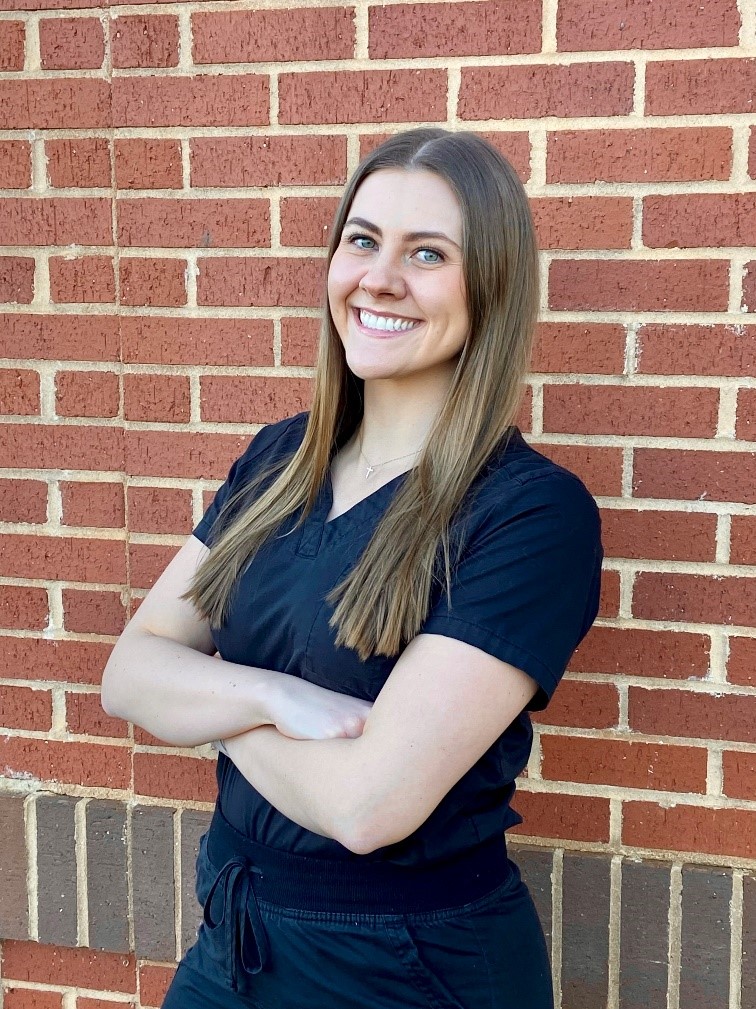 HALEY P.
Meet Haley! Haley is an aspiring dentist (Dr. Soung is determined to make her a fellow graduate of his alma mater, the prestigious UNC-Chapel Hill School of Dentistry). Originally from High Point, NC, she joined Team Soung in January 2022 after receiving her Bachelor of Science degree in Biomedical Science from Gardner-Webb University. She has been a true blessing to our team – Haley has a calm, easy-going, and always positive vibe about her that makes her loved by everyone who meets (and works with) her. In her free time, Haley loves spending time with her family and friends, working out, making Spotify playlists, and loving on her kitten Luna (who Dr. Soung wants to make our office mascot)! She also loves volunteering with the youth at her church and supporting the Tar Heel basketball team!
FUN FACT: Don't let Haley's sweet demeanor fool you. She wakes up at 4:30 AM every day to train. Don't mess with her because not only is she tall, but she could take you down and "tap you out" in the blink of an eye with her purple belt Brazilian Jiu Jitsu skills (you'll have to figure out whether or not Dr. Soung is totally making this up… again).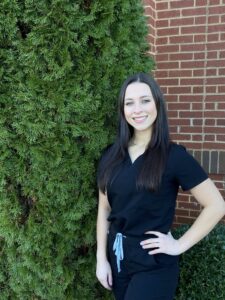 EMMA Y.
Emma is a native born Ukrainian, hence she has been given the nickname/call sign of "Black Widow". She has always had a desire for helping others, which has led her to pursuing her dream in working in the dental field. Emma was recruited to Dr. Soung's team in 2022 (after working as a dental assistant in General Dentistry for a bit) and she has loved every minute of the fast-paced and more demanding role as a Surgical Assistant in Oral Surgery. Emma has an exotic taste when it comes to restaurants and enjoys all types of foods and flavors. She will not hesitate to try something new and will never back out of a challenge. Emma is the Captain of pranking Dr. Soung, and keeps everyone laughing in the office!
FUN FACT: Emma might have a fit appearance but looks can be deceiving (as the saying goes) because this girl can eat! Due to her love for food, she has competed in several eating competitions in the Southeast and aspires to make it to the famed annual July 4th Nathan's Hot Dog Eating Contest one day. Her proudest eating achievement so far is 25 glazed donuts in 10 minutes! (True or False? Just ask Emma if/when you come by to visit us at Waverly Oral Surgery!)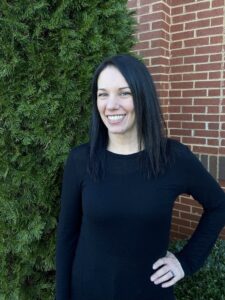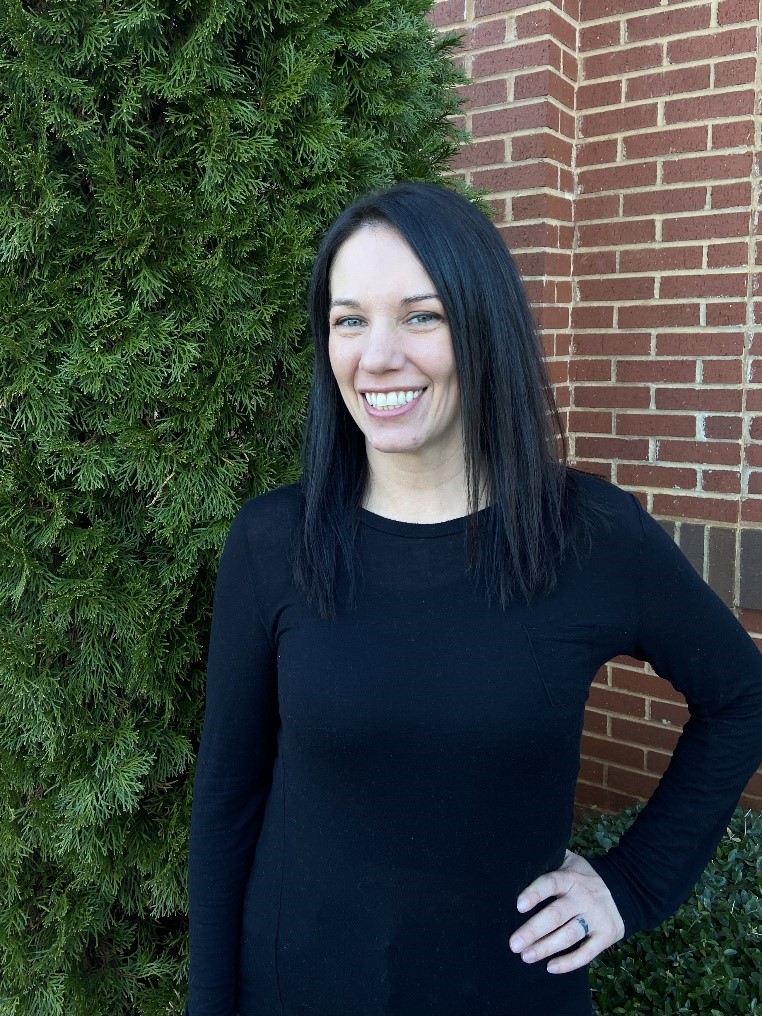 AMIE J.
Amie is Dr. Soung's Office Manager and Insurance Coordinator; Dr. Soung's other XO (second-in-command) for all administrative aspects of his practice. She has worked in the customer service industry for over a decade in various roles and organizations, and we were lucky enough to recruit her to our team! She is a down-to-earth West Virginia native who thoroughly enjoys working with and meeting new people from every walk of life. In her free time, you can find her spending time with her family, at the gym, or (her favorite) taking a nap!
Fun Fact (this may have been made up by Dr. Soung): Amie can chug moonshine like a champ. "Once it hits your lips, it's so good! Frank the Tank, Frank the Tank!" (reference: "Old School" c. 2003; for all of you young folks who have not had the privilege of seeing this movie. Another cinematic masterpiece).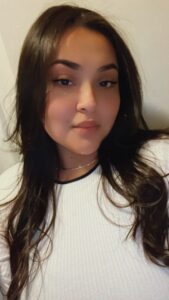 ARI R.
Ari is our bilingual (Spanish-speaking) front desk patient care coordinator. As Amie's "P.I.C" (partner-in-crime), she is likely the first voice you'll hear on the phone when you call our office and the first face that you will see when you check-in for your Oral Surgery appointment(s)! She has 5+ years of experience in the medical field and is committed to ensuring that everyone has access to quality health care. Ari is a Charlotte Native. In her free time, she always looks forward to an opportunity to gather with her family or travel with her husband. The love of her life is her 15-year-old dog Cody.
FUN FACT: Ari is quite the fashionista and loves keeping up with the latest fashion trends. She has a collection of over 100 different pairs of shoes! And she LOVES getting her nails done… so much so that she once got a whole new set of nails every 3 days (or so) for 180 days (yup, half a year)! Good thing one of her family members owns a nail salon otherwise she'd probably be broke and homeless from keeping that streak going. (How much of this is actually true?? Find out when you meet Ari when you come by to see us at Waverly Oral Surgery!)